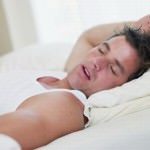 As a human being, you spend most of your time sleeping. An average person will spend about 1/3 of their lives/day sleeping. In contrast, studies have shown that people who over achieve spend about half of their time sleeping. The mystery that is sleep has inspired top musicians to compose top sleep songs.
Top Sleep Songs Reviewed
Here are some top sleep songs and a short explanation of what they talk about:
Sleep All Day – Sean Kingston
Sean Kingston is a contemporary musician from Jamaica. In this song, "Sleep All Day" he encourages people to party all night and then sleep all day. This song is a club hit and will definitely not help you to sleep even during the day. He also talks about drinking alcohol which as you know is not good for sleep.
No Sleep – Wiz Khalifa
Rappers have not been left behind in rapping top sleep songs. Like Sean Kingston's song, "No Sleep" by Wiz Khalifa is about partying all night and sleep during the day. The rapper raps of how he partied all night and woke up in the morning only to find two strange looking women on his bed. Rightly so, he suggests that the remedy for staying up all night is smoke weed and drink alcohol.
The Lazy Song – Bruno Mars
The Lazy Song by Bruno Mars is one of the top sleep songs of recent times. In the first verse he sings "Today I don't feel like doing anything……..I just wanna lay in my bed". The song is really catchy and basically encourages people to take a day off so as to sleep and do nothing all day. In the song he say that he will not even pick call and if you really need to chat with him, leave a message.
I'm So Tired – The Beatles
This is one of the many top sleep songs rock sensation group "The Beatles". It can be found in the White Album and was written by Lennon. "I'm So Tired" is basically a love song.  In this song, the Beatles promise to give out everything they have so as to get the peace of mind lost after losing a lover.
They are more concerned by sleepless nights they spend thinking about the lover. The Beatles confess that the drinks and cigarettes do not seem to replace the strong feelings. In fact, the drinks and cigarettes are coming in the way of a good night sleep.
I'm Only Sleeping – The Beatles
This is another of the top sleep songs by the Beatles.  The singers sing that when they are in the middle of a dream, they do not want to be woken up. Like many top sleep songs, the relationship between sleep and lazy is brought out. The Beatles sing "Everybody thinks I'm lazy" to which they reply "I don't mind, I think they are crazy".  This is definitely one of the classic top sleep songs.
Asleep – The Smiths
Top sleep songs often bring out the relation or association between sleep and death. In the song Asleep by The Smiths, they sing "Don't' wake me up in the morning, because I will be gone". They suggest that sleep is so good and that they would never want to wake up again.
Top Sleep Songs according to the National Sleep Foundation
Enter Sandman- Metallica.
Sleep Forever – Cheap Trick.
Mr. Sandman – The Chordettes.
I Need Some Sleep- Eels.
Many top sleep songs have been written and will continue to be written.
Top Sleep Songs Video Education