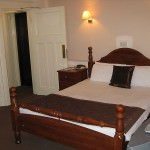 As people become busier, the incidences of sleep deprivation have continued to go up. In turn, more and more bed products have been developed to help improve sleep. It makes sense to have the best bed products for quality sleep since the average person spends close to 1/3 of their life sleeping.
Bed Products for Improved Sleep
The bed products and sleep industry is estimated to be worth $20 billion. The point here is that an industry that is worth that much has all the bed products that you want. Here are some of the main bed products that you need to know about:
Pillow
Pillows are bed products which help to support the neck and back so that you can sleep more comfortably. Ideally, the best pillow should conform to the shape and position your neck as you turn on the bed. Here are some common types of pillows:
Natural Fill Flow- These pillow products are filled with feather, down or both. Down is the soft and fluffy material found under bird feather and it protects them from harsh weather elements. Feather and down easily conform to the shape and position of your neck.
Synthetic Fill Pillow – As the name suggests, the fill is man-made usually polyester. These types of pillow usually have a shorter life and do not easily conform to the shape and position of your neck.
Poly Cluster Fill Pillow- these pillow are basically made of polyester which is coated with silicone to make them feel and move like the natural down material.
Memory Form Pillow – It not only dense but also takes the shape of your head and neck and keep it in "memory" all night. It is recommended for person with neck or spine injuries.
Duvets
When choosing duvets, it has been observed that most people concentrate on fashion forgetting other important elements. The material it is made of should be soft and not react with your skin. Duvet are rated using the tog rating. Tog rating describes the ability of the duvet to hold heat. Natural materials are lighter and can hold heat better than synthetic duvet bed products.
Bed Sheets
Of course, bed sheets are in direct contact with your skin and therefore need to be soft and hypoallergenic. The most important factor in choosing bed sheet bed products is the thread count. Thread count is the number threads in a squire inch of fabric. A thread count of 300-400 and above is considered high quality and is preferred.
Mattresses
Of all bed products, mattresses are the most popular and are responsible for huge traffic in sleep shops. Here some common types of mattresses:
Innerspring Mattresses – these mattress represent close to 80% of mattresses at home. Upholstery is put on the coil for comfort.
Memory Form Mattresses – the take and keep in "memory" the shape of your body.
Latex mattress – these are similar to memory form mattresses. However, when pressure is applied on them, they recover much more quickly than latex mattresses.
Water-mattresses- they have water instead of any other ordinary material used to make mattresses.
Air-mattresses – they contain air instead of water or other materials.
Bed Products & Benefits
In general, it is recommended that you buy bed products that optimize your sleep environment for better, deeper sleep.
Video Education